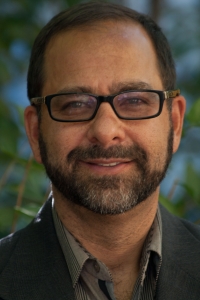 The Ticket is your portal to everything fun and entertaining in the Pikes Peak region Saturday's from 2pm to 3pm on KVOR. Host Warren Epstein brings in a lively panel of guests who play music, create theater, write murder mysteries and sculpt works of art.
Warren, former arts editor and film critic at The Gazette, also gives his take on the hot movies and events happening in the Pikes Peak region, so that when you go out, you're getting the hottest tickets in town.
In fact, he often gives out free tickets to the biggest happenings, so you'll want to be a regular listener and caller.
Warren Epstein is a longtime arts journalist, having been a film critic, TV and radio columnist and entertainment editor at both the Colorado Springs Gazette as well as The Tampa Tribune. He also directs, acts, writes and produces local theater.
Guests on The Ticket
Renown Chicago singer-songwriter Edie Carey has moved to Colorado Springs, performing and giving lessons. We'll talk about her career and have her play a song or two.

Mary Koehler, PR Director of Michael Garman's gallery, will talk about the upcoming behind-the-scenes tours of Magic Town

Steve Harris, director of Rocky Mountain Highways and the Meadowgrass Music Festival will talk about an upcoming concert and the lineup for the summer festival.