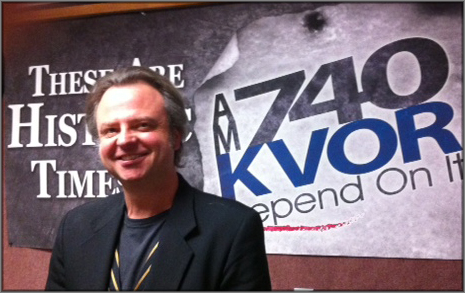 | | |
| --- | --- |
| Talk Line: 719-540-0740 | Text: 719-695-TEXT (8398) |
Tron Simpson is a 30-year veteran of radio and has lived in Colorado springs for most of his life. He and his wife have two grown children.   Tron enjoys gardening, skiing, running, playing in a band, and is a huge fan of the original Star Trek series. Tron is a Christian, a conservative, and an avid fan of seriously hot chicken wings. You can connect with Tron at http://www.Tronshow.com.​  Be sure to tune in to Tron along with his well-known conservative guests every Sunday from 1pm to 3pm on AM 740 KVOR.
This Father's Day we'll chat with Steven Mosher–author of 'BULLY OF ASIA.'  He will make the case that President Trump deserves the Nobel Peace Prize.  Meg Meeker, author of 'YOU'VE GOT THIS:  UNLOCKING THE HERO DAD WITHIN joins the show.   We'll discuss the IG Report and how the FBI and the Media colluded in trying to destroy the Trump campaign in 2016.  And have you noticed?  The left and many so-called Republicans are still trying derail the President of the United States.  We'll take your call on Father's Day 2018; 10am on AM 740 KVOR!