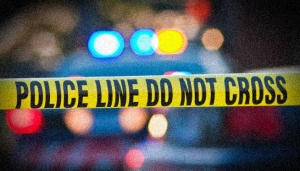 A Colorado Springs man was in court Friday afternoon after allegedly assaulting two police officers. 
Early Thursday, authorities were looking for 43 year old Eric Garland near Chelton and Jet Wing. 
He reportedly punched an officer in the face, and a second officer was hurt while subduing him. 
Garland faces multiple charges including assault on a peace officer.