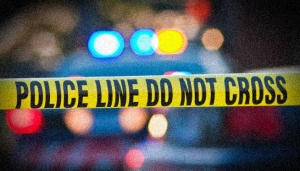 Colorado Springs Police are looking for a man who threatened to kill his neighbor with a sword. 
It happened Wednesday afternoon near Circle and Monterey. 
Police say 39 year old Alfredo Macedo confronted his neighbor and fled. 
Police found several more swords in his home. 
He is considered armed and dangerous. 
Macedo is wanted for felony menacing.