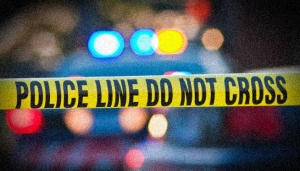 A trial continues in Colorado Springs for a woman, who police say hit and killed a Colorado Springs man, while she was allegedly drag racing.
32 year old Alisha Beauchamp is facing a charge of vehicular homicide in the death of Norman Giddings.
The Springs man was turning onto E. Cimarron Street on the morning of November 2nd 2018, when police say Beauchamp, while drag racing against her boyfriend, crashed into Gidding's car, killing him.
Her boyfriend, 26 year old Brayden Bucholz reportedly took a plea deal in the case.
**In an earlier report on this story 740 KVOR incorrectly identified Norman Giddings as a participant in the drag racing incident.
Mr. Giddings was simply driving to work that morning when, according to police, his car was hit by Beauchamp.
Our apologies to the Gidding family for this error.**