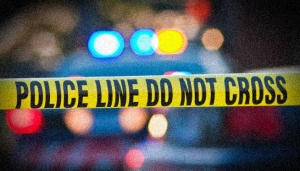 Outrage as a viral video shows a horse being dragged behind a pickup truck in Grand County west of Boulder.
The Grand County Sheriff's Office was informed of the video clip Sunday.
It showed a horse tied to a pickup truck which started to move.
The horse pulls back and drops to the ground as the truck keeps going.
59 year old John Saldate and 33 year old Amber Saldate have each been charged with animal cruelty.
A veterinarian examined the horse Monday and it was transferred to the Colorado Humane Society for evaluation.
The vet says the animal had no obvious signs of trauma.
The two people charged will appear in court in January.