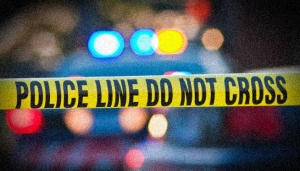 Police have recovered a BMW SUV stolen by a suspect who caused a lock down at Memorial Hospital Central on Monday, but still remains at large.
35-year-old Randy Bishop escaped police custody at the hospital after a fight with an officer.
He allegedly stole the detective's weapon and fired at least one shot at the hospital before carjacking the BMW in the parking lot.  
Bishop is now being sought on multiple charges, including attempted homicide.
He was listed as one of Pikes Peak's Crime Stoppers' most wanted last month on charges of assault with a deadly weapon.
Police believe he still has the officer's gun and should not be approached.