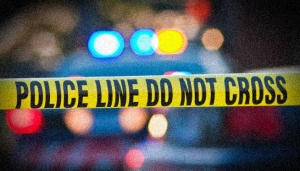 An El Paso County Sheriff's Deputy is recovering from non-life threatening injuries and authorities are searching for the person responsible for shooting the deputy after a traffic stop at Galley Road and Arrawanna Street late Saturday night.
According to police, the officer was approaching the suspect's vehicle, when shots were fired. The driver took off and was later involved in a crash near Pikes Peak and Dunsmere.
They ran away from the accident. People living in the 2400 block of East Willamette were told by police to stay inside Sunday while officers searched for the possible suspect in the shooting.
For neighbors' safety, the police department issued a shelter-in-place alert around 11:45 a.m.