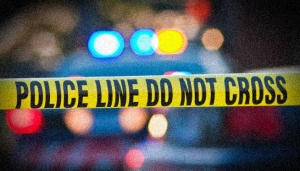 The identity of the man responsible for stabbing 8 people in Colorado Springs Monday morning has been released.
Arrest records show 39-year-old Rene Miller went on a 40-minute stabbing rampage at 8th and Cimarron, America the Beautiful Park and then at Tejon and Boulder streets.
Court documents say Miller was wearing a white blanket while walking around stabbing people.
Victims say he would ask if they were Christian and that they only needed to answer "yes" or "no."
According to one witness, Miller was homeless and lived off the Midland Trail in a tent.