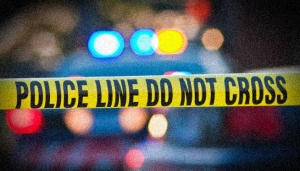 Police are working to find a suspect who pulled a gun on a person during a robbery in the Walmart parking lot off of Woodmen and Powers Thursday night.
The Walmart was briefly locked down as a result.
Officers say the victim was walking to their car when a Hispanic man in his 20's, wearing a hoodie, walked up and started a fight with them.
Seconds later, he threatened the victim with a gun.
The suspect is driving an older model blue Honda.