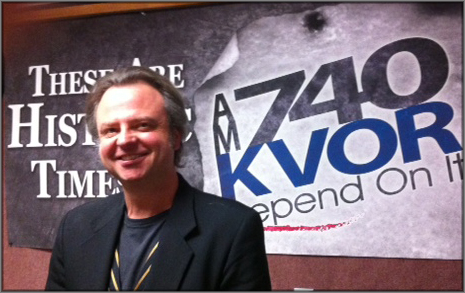 | | |
| --- | --- |
| Talk Line: 719-540-0740 | Text: 719-695-TEXT (8398) |
Tron Simpson is a 30-year veteran of radio and has lived in Colorado springs for most of his life. He and his wife have two grown children. Tron enjoys gardening, skiing, running, playing in a band, and is a huge fan of the original Star Trek series. Tron is a Christian, a conservative, and an avid fan of seriously hot chicken wings. You can connect with Tron at http://www.Tronshow.com.​  Be sure to tune in to Tron along with his well-known conservative guests every Sunday from 10am to 12pm on AM 740 KVOR.
Join Tron every Sunday at 10am for the best in guests and conversations with informed listeners in Colorado Springs and beyond Colorado's state borders.  The first conservative, common sense radio talk show of the week starts at 10am on AM 740 KVOR with Tron Simpson.