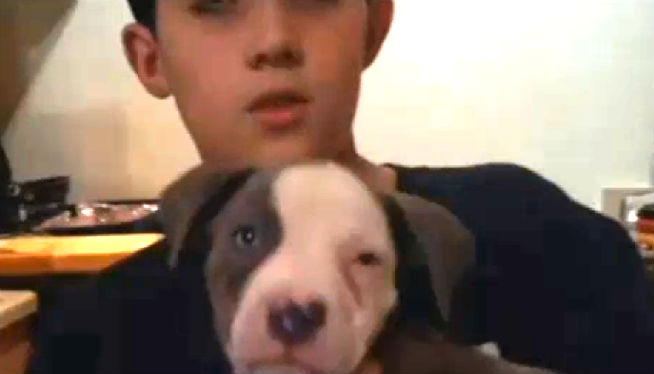 COLORADO SPRINGS, CO – A 9-year-old Colorado Springs boy had his a brand new puppy stolen right out of his hands.
It happened Friday at an apartment complex near Chelton and Circle.
Cayden McCain told News 5 he had just gotten his two-month-old dog, named Roscoe, two weeks ago. The suspects were driving a black Chevy Impala. Minutes later, his dad, Scott, came home and raced around the area looking for that car but came back empty handed.
The family is holding out hope that Roscoe will be returned.
The woman who took the dog is white, in her mid-30's, with bright red hair, no eyebrows and crooked teeth. There were two men and a child in a car seat in the vehicle.