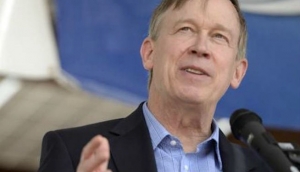 Former Colorado Governor John Hickenlooper plans to skip a forum on climate change in Colorado Springs. 
Hickenlooper's campaign announced over the weekend that he will skip Sunday's forum because of a scheduling conflict. 
Other contenders for the Democratic nomination for U.S. Senate plan to be at the forum, which is scheduled to begin at 4:30 p.m. at the ENT Center for the Arts.