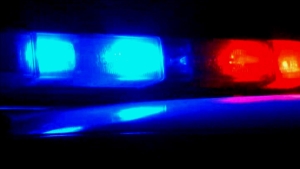 A man from Colorado Springs and an accomplice have been charged with murder and kidnapping after a body was found in a drainage ditch in southwest Nebraska.
24 year old Kevin German of Colorado Springs and 22 year old Keonna Carter of Taylorsville Utah, were arrested Saturday in Fort Collins.
Carter reportedly told police the 2 kidnapped 22 year old Annika Swanson of Imperial Nebraska.
Carter said German beat her up and left her in a pipe in a ditch in Chase County Nebraska.
Her body was found Sunday.
German, Carter and a 3rd person were also accused of kidnapping a second woman. Authorities say that female is safe.